BECOME A PARTICIPANT
If you or your loved one are interested in becoming a participant and want to know more, we will answer any questions you may have.
MAKE A REFERRAL
If you are interested in referring someone to be a participant, please click here to provide us with detailed information.
Become A Caregiver
If you are interested in becoming a caregiver, please click here for more information about becoming part of our quality service family.
OUR CAREGIVERS ARE THE BEST IN THE INDUSTRY
All caregivers are carefully selected and interviewed for qualities that you would want in the person entrusted for the care of your loved one.
Our Extensive Screening Process Includes
Annual criminal background check
Quarterly Office of Attorney General Check
Monthly Family Care Registry verification
Monthly Employee Disqualification List checks
Our team includes:
300 CDS workers
150 caregivers
15 admin & managerial staff
20+ interpreters
Insurance and bonding
Caregivers and CDS workers are insured and bonded for commercial liability, professional liability, and theft.
We Speak Your Language!
Our diverse staff, educated about and sensitive to multiple cultures, is able to provide exceptional home services in over 40 languages.
When needed, we partner with an interpreter to communicate and ensure proper care and desired understanding. We prefer not to rely on family members to communicate and uphold the Cultural and Linguistic Standards in Heath Care. ( CLAS 2010 )
Employing multilingual staff
Bilingual In-Home has a partnership with a Missouri contracted provider of interpretation services, its sister agency Bilingual International Assistant Services. Professional interpreters are available for medical appointments, mental health therapy sessions, civil hearings, and any other setting where verbal interpretation is needed.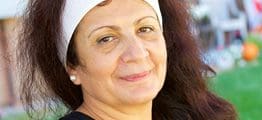 Flora C.
"I love my job. I take care of my client and consider her my family. Our relationship is so nice. I have worked with her for three years. When Peggy gets ill, I am so upset. I worry about her. I just love to make her happy".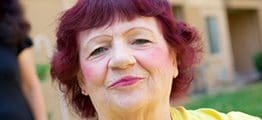 Ms. Peggy
"My caregiver has done wonderful things for me. She is pleasant, trustworthy and knows what I like. When she enters my home, I feel calmer. She does more than my family who live out of town ever could. I can't imagine life without her!"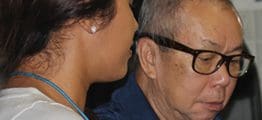 Mr. H
"I feel confused about my medications and the nurse always shares as much of her time as I need to help me understand my prescriptions and take my pills properly. I enjoy her kind nature and positive attitude".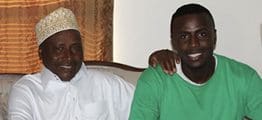 Mr. A
"Being able to give my respect, my time and my care to my Dad and work only part – time outside of my home allows me to connect with him and make sure his every need is met, when he is sick and when he can't care for himself."